melody_mccoy - Live Sex Cam
melody_mccoy cam
melody_mccoy chaturbate
About Melody (melody_mccoy)
melody_mccoy's real name is Melody.
She has 20,116 followers.
Melody is from united states and she speaks english and spanish.
Melody is 30 years old, she was born on March 30, 1992.
melody_mccoy is interested in women, men and couples.
When asked about smoking and drinking, she replied no/socially.
Her body type is BBW.
Lastly, when asked about body decorations, melody_mccoy answered Tattoos (12).
Bio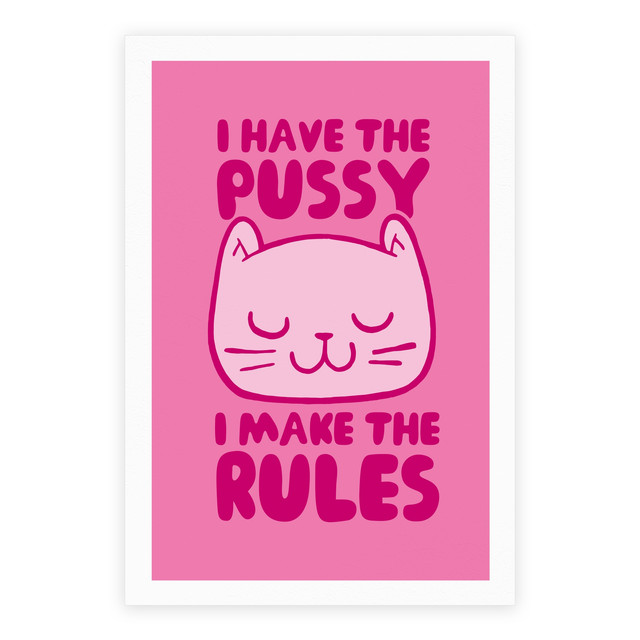 https://www.amazon.com/hz/wishlist/ls/1M TSDBES4HOBV?ref_=wl_share


Amazon Gift Cards: melod[email protected]


https://www.lovense.com/wish-list/ijmn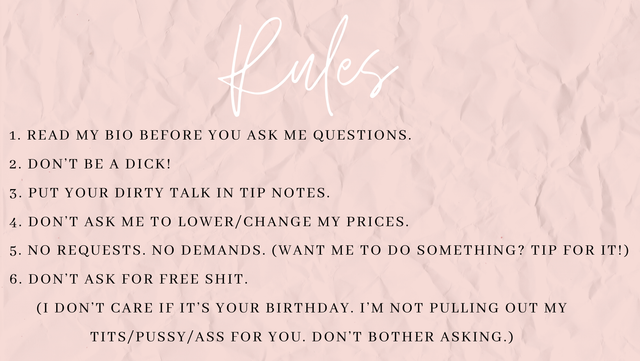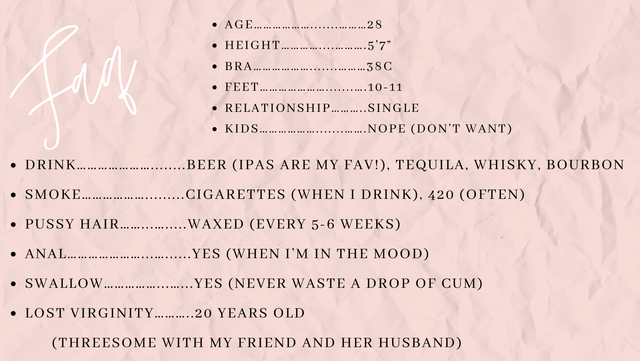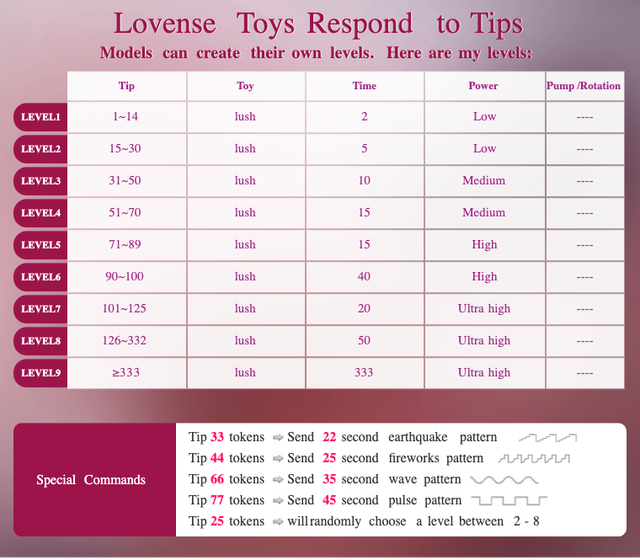 upload image








Hey! If you didn't know by now, I'm Melody. I'm sarcastic, I love to tease, and I enjoy sharing my sexual side with you.


I started camming in June 2020. I was so nervous and scared the first time I broadcasted, but that quickly went away. Now, I've gained so much confidence and I love being in front of the camera. I love showing off my body and surprising myself with how much and how far I can squirt! I'm not sure what the future holds for me as a cam model, but I'm having a lot of fun. I enjoy you enjoying me. 😛 💦 Thanks for being here! 🙏
I'm here to have fun! I joined Chaturbate because I'm a very sexual person and I enjoy sharing my sexuality with you. Broadcasting myself, stripping down naked, and masturbating takes a lot of courage and makes me vulnerable. When you come into my room I ask that you be respectful. Remember, I'm a human being. I have feelings. I experience a full range of emotions. I have good days and bad days.



Some days I can handle the assholes that come into my room and make hateful comments. But other days, my skin isn't as thick and those comments really sting. So, before you speak (errr….type and hit send) think about how your comment might make me feel. If you don't like me, or something I'm doing, then just LEAVE. There are literally THOUSANDS of other beautiful cam models on this site that you can choose from. You don't have to be a dick to me.

I'm submissive. I'm happy to relinquish complete control to my partner. I enjoy sucking dick. I love rough sex. Spank me! Choke me! Slap me! Pull my hair and call me your dirty, little slut! I love dirty talk and I like calling my partner Daddy or Sir. However, this is what I like IN THE BEDROOM. If you want to talk dirty to me or call me a slut, put it in a TIP NOTE.
I really enjoy private shows. I like the one-on-one time. It's easier to find out what one person likes and give them exactly what they want. I'm very kinky and open to exploring fetishes. If you're wondering if I'll play along with your fetish in private, just ask! I will do some things (such as anal) for an additional cost. Why do I charge for anal? I might not be in the mood to shove something in my ass, so if you really want it you gotta give me some incentive. 😉
- Anal (tip 300 tokens)
- cam2cam (tip 250 tokens)
- Phone call** (tip 150 tokens)
**Phone calls are only in PVT. I will not call you while I'm in public chat.
***Don't ask me to lower my prices because you only have X amount of tokens. That's annoying!***


- My privates are 30tks/min (you must have at least 300 tokens)
- 10-minute minimum
- You get a recording




- MMF threesome

- I want one where the guys focus 100% on me.
- I want a dick in my ass and in my pussy.
- I want one where the guys interact with each other.
- Bondage
- I want to be properly tied up, teased, tortured, and fucked.
- I've been tied up once, but it wasn't that great. I wasn't attracted to my partner and I know that had an effect on my pleasure.
- Pegging
- I want to lay a guy on his back, tie his hands up, and pound his ass. I'll occasionally stroke his cock, but mostly I just want to make him squirt a cum fountain from me fucking his ass.
- Orgy and Gangbang
- Sometimes I feel insatiable. There have been MANY times where a guy fucks me and I just don't feel satisfied. The idea of fucking multiple guys and/or girls and getting covered in cum makes my pussy wet.
- Dominate
- I'd like to explore my dominate side. I think I could be a switch.
- I've had a few encounters with more submissive men and I think I'd really enjoy being in control.

I don't have a schedule. Why? Because this is supposed to be FUN! One of the things I love about camming is that it's not something I HAVE to do. I cam because I WANT to. I love the flexibility that comes with camming. If I wake up and I'm in a shit mood, I don't want to get online just because my schedule says I'll be here. I want to get online when I'm in a GREAT mood. When I'm horny. When I want to enjoy myself. When I want to be here!
I am not consistent. You never know when I'm going to pop up. Sometimes I might not be on cam for days or weeks at a time. That's because I need breaks to take care of myself and recharge. Everyone recharges differently. For me, it's spending time alone. Besides, "absence makes the heart grow fonder," or maybe in your case "makes the cock grow harder." So if you miss me, you'll enjoy me a lot more when I do get online. And if I've had a break and time to refuel my soul, I'll actually enjoy being here with you!
Wish List

Any UNAUTHORIZED use of my profile, video, pictures or audio in any form or in a forum now or in the future is NOT permissible without my expressed written consent. Any act to promote or gain profit in any manner (e.g. either monetarily or socially) from the use of my profile, video, pictures or audio in any form my profile is a violation of my privacy and subject to legal action. BY WATCHING THIS: You acknowledge and agree that you shall not post, upload, publish, transmit or make available in any way content of this page including images and recording streamed live video available for download. This is intended as, and presented as a one time, live, one view presentation only. Penalties of Copyright Infringement: By reproducing, republishing or redistributing the work of a copyright holder without permission, you may be violating or infringing on his or her rights under the Copyright Act. The copyright holder may sue for compensation costs from $ 250 to $ 150,000 or a one-year jail sentence.
When melody_mccoy is usually online
Based on the last 30 days, here's when melody_mccoy is likely to be online
darker color = more likely to be online
Last 10 shows
| Date | Start | Finish | Duration | Peak Viewers |
| --- | --- | --- | --- | --- |
| Sep 23, 2022 | | | an hour | 98 |
| Sep 23, 2022 | | | 2 hours | 123 |
| Sep 18, 2022 | | | an hour | 81 |
| Sep 17, 2022 | | | 3 hours | 91 |
| Sep 15, 2022 | | | 3 hours | 72 |
| Sep 14, 2022 | | | 4 hours | 50 |
| Sep 13, 2022 | | | 3 hours | 231 |
| Sep 11, 2022 | | | 3 hours | 175 |
| Sep 6, 2022 | | | 3 hours | 212 |
| Sep 2, 2022 | | | an hour | 120 |